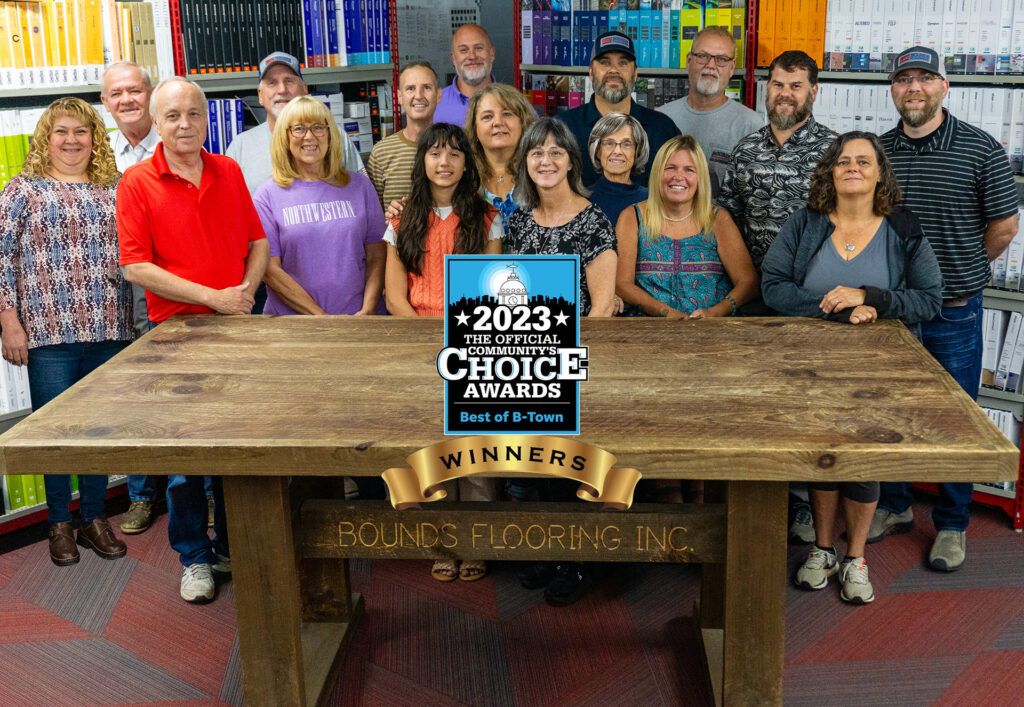 We have been voted the best flooring store in Bloomington, Indiana again in 2023. Thank you to The Herald-Times and the Bloomington community. We appreciate all of you who voted, liked our Facebook page, visited our website, and those who have come into our showroom.
We appreciate serving the local community and hope you will think of us when you are working on your next flooring project. We've worked hard to find the best flooring options and provide outstanding customer service.
A big shout-out to the Bounds Flooring staff for this great achievement! We continue to prioritize customer satisfaction and quality products. Our team is dedicated to staying up-to-date with the latest flooring trends and innovations, ensuring we can offer the best options for your home or business.
Come in or contact us today! We look forward to helping you with all your flooring needs.