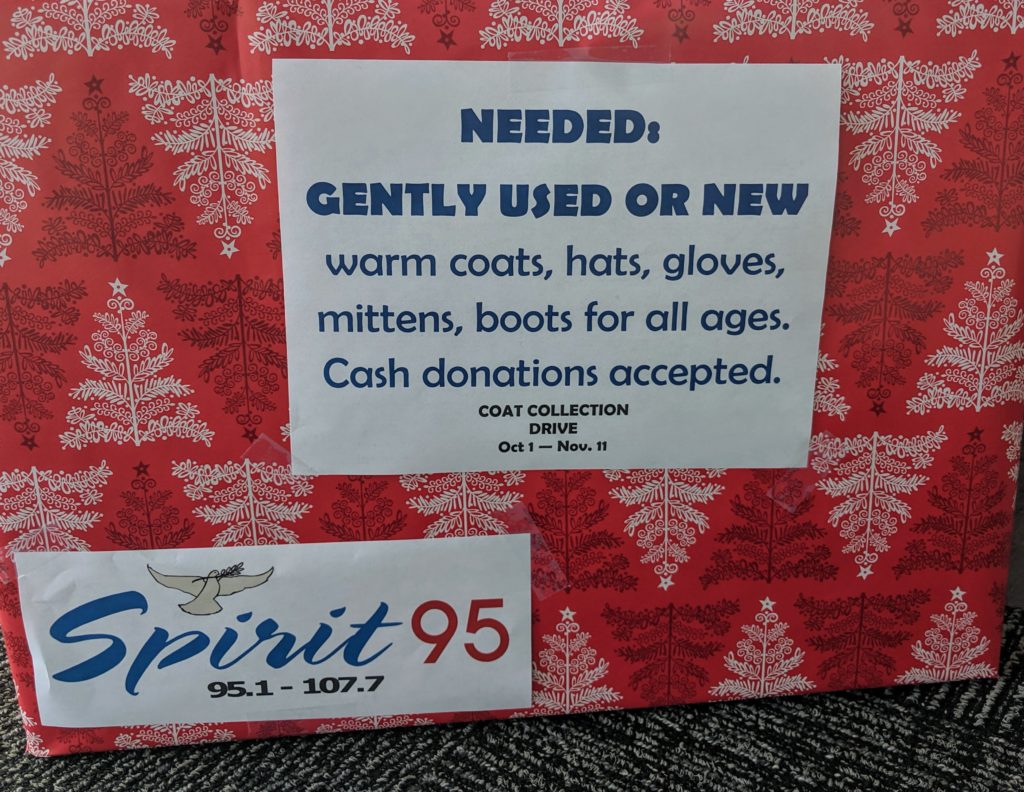 Bounds Flooring is collecting gently used warm coats, hats, mittens, & gloves for area children until November 11th, 2019. These items will be donated to the local Salvation Army.
Cash donations are welcome! Please come by and drop off your donation.

Thanks to Spirit 95 FM and to you for your support in sharing and promoting this.