Who are we…March…Dene Stephens!
We are proud to say, Dene Stephens, joined our "family" in December 2018. Dene came to us with little to no flooring experience but was equipped with a determination to learn and a wiliness to do whatever needs to be done.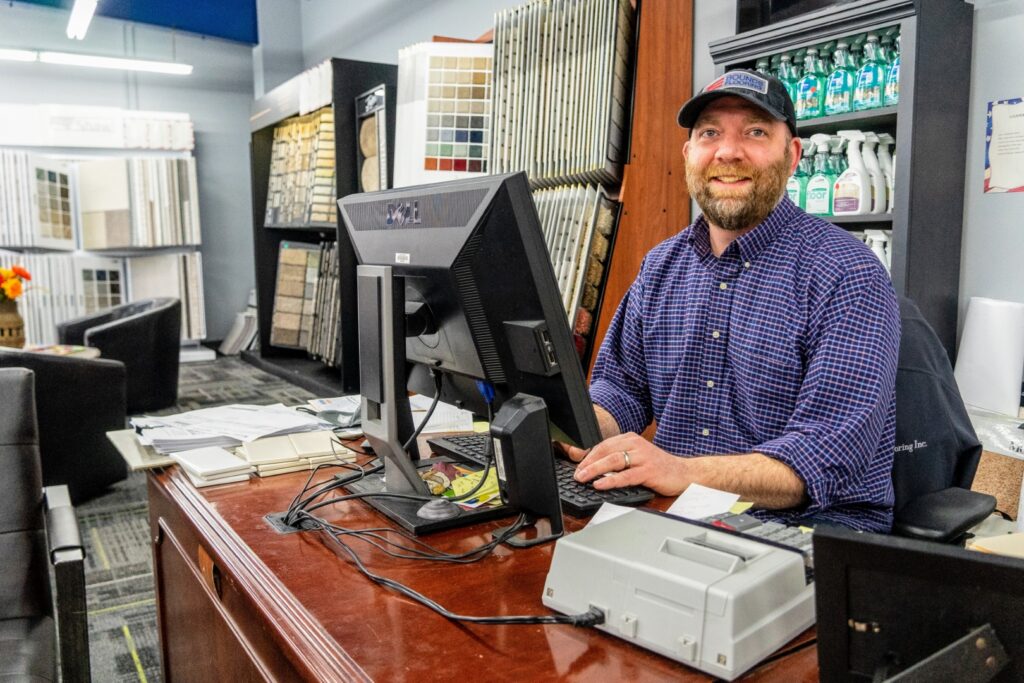 He comes from an art & design background and was a glassblower for more than 20 years. In Dene's free time he enjoys spending time outdoors, with his wife, 2 children, and 2 dogs. He is a great addition to our team and we are excited to see what the future holds for Bounds Flooring Inc. with Dene on our side.